People are going different ways, they focus on different things in life, usually multiple options are given. For us, we have decided to travel to Japan by foot. Maybe some hitchhiking or public transport in case our feet need a break. Friends and family have asked us many times why do we want to plan and execute such a journey. With this first blog entry, we would like to focus on 4 main reasons, why we have decided to hike to Japan. 
Reason No. 1: Visit the Olympics 2020 (now 2021)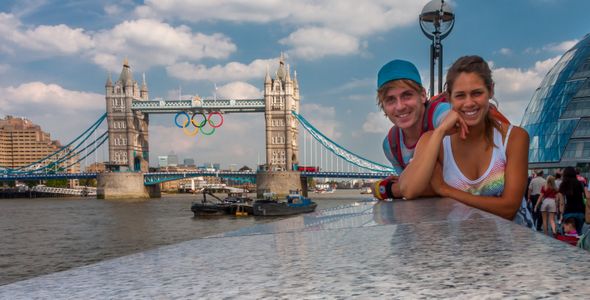 Since Bastian and I joined the Olympics in London 2012 and in Rio de Janeiro in 2016, it has been no question that we want to travel to the Olympics in Japan as well. Even just as a visitor, it is electrifying being surrounded by athletes competing and sport enthusiasts cheering on their heros.
Teams fight, win and loose, Athletes are happy and sad. Emotions are at such a high level - hard to describe. Race, language or religion is not important. They all get the same chance and have the same goal to win. That's what makes the Olympic Games such an overwhelming event. And we would like to be part of it again.
Furthermore, we are looking forward to support our friend Gregor Traber, who has already competed in Rio 2016, running the 110m hurdles. We hope that he will be able to fullfill his dreams and will qualify for the Olympics 2021. If he will make it, we will be there to support and cheer on him.
In 2012, we drove with a Volkswagen Bus from Southern Germany to London and slept near Christal Palace. During the day we commuted to sport events. In the evening we took the public transport back and slept in the car. In Rio 2016, we had the chance to meet someone via couchsurfing and could explore places like Iguazu Falls, Recife and Amazonia.
This time, we want to walk and hitchhike to Japan. Before the Covid-19 situation, we were planning to travel to Japan within several weeks, not having a lot of options for longer stops. But since Covid-19 forced the Olympic comittee to postpone the Olympic Games to 2021, Bastian and I have decided to extend our trip. It hopefully will give us more time for more  experiences. Especially without taking a plane, we want get to Japan not only in an eco-friendly way but furthermore to be closer to people and their culture.
Reason No. 2: Exploring nature and culture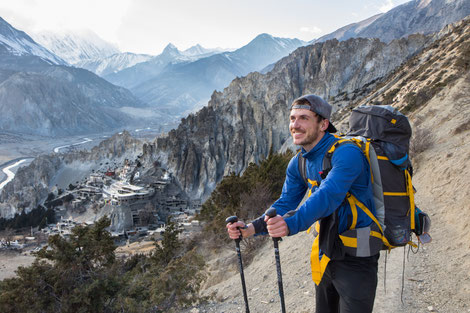 We both love hiking and being out in nature. With this journey we hope to spend more time with doing what we love. Along the way we are looking forward to stop in countries like Georgia, Armenia, Azerbaijan, Iran, Turkmenistan, Uzbekistan, Tadzhikistan or Kirgizstan.
But what do we know about these countries? Not a lot and thats something we want to change.
We hope to live and learn from locals, at best giving us the chance to join their daily life. We are excited to hear their stories and explanations about their culture. What motivates them? How e.g. do they define success?
We hope to get insights that give us the opportunity to become a better person in our daily life. We don't want to be bias and like to get the chance to experience culture by ourselves. So far we experienced: the further away from tourism we have travelled, the more people welcomed us with open arms.
Reason No. 3: Supporting local and ecological projects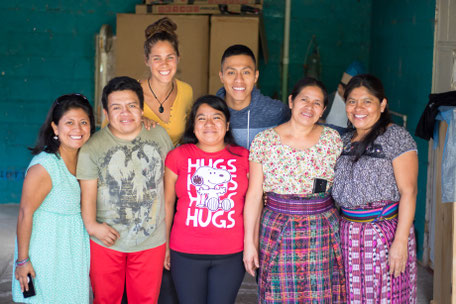 On our way we will try to support social and ecological projects with our knowledge and diligent hands. Teaching English, building houses or other useful structures, doing sports, taking care of kids, elderly, handicapped people, supporting start-ups with advertisement… these are just some examples.
One of the projects we already supported was a school for kids with special needs in Guatemala. I was allowed to support with physiotherapy and Bastian supported with photos for donation and advertisment campaigns. Experiences like that are unforgettable and we cannot wait to support further social projects. We are looking forward to work for something helpful and useful.
Reason No. 4: Minimalist living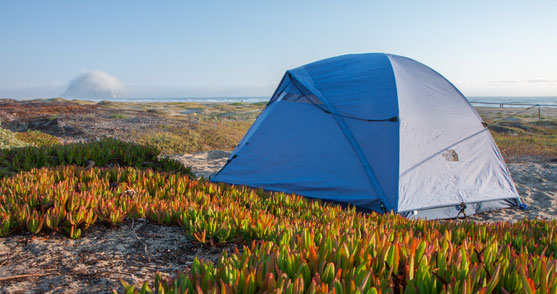 We both will carry a 15-20 kg backpack each, including a tent, sleeping bag, matress, clothing, food for two days and equipment for pictures and videos.
Nothing booked, nothing planned, just a marker to write down directions in case our feet are tired and we want to hitch hike.
Along the way we are planning to spend not more than 20€ per day. If we think about standard living costs in Germany, we will most likely pay less while travelling than living at home. We sold most materials that we owned,  now feeling relieved not having any commitments. We have no house nor an apartment, which gives us the opportiunity to lower our monthly costs.
We both tried hard to save money over the last three years. Bastian worked as a project manager for an automotive company and I as a physical therapist and personal trainer. We are happy that we could gain experience in what we have studied and learned. This knowledge will hopefully contribute and help others during our journey.
We are looking forward to not having a full fridge, not having a hot shower every day. We like it simple not luxury. Now having most of our belongings sold, we are the only ones able to cause trouble to ourselves ;-)
It seems to be easy for us to go, but there are of course many things we leave behind that are important for us. Family and friends we definitely will miss a lot during this journey. While we are gone, we hope to stay connected. We would like to invite you to follow our blog. Hopefully you will like what you see and read :-)
Ready? So let's go!